JC-4200-WM Roof Waterproofing Membrane Welder
TPO Roofing – Roof waterproofing membrane welder is a new type hot air machine specially made for roof waterproofing membrane welding. By strong R&D engineering team, our machine equips advanced hot air heating technology, intelligent electronic temperature control and speed control system. According to practical material thickness especially for TPO or other poly waterproofing membrane, counterweight can be adjusted in order to modify welding pressure ro provide excellent welding performance, like uniform welding, no leakage, no wrinkles, high strength.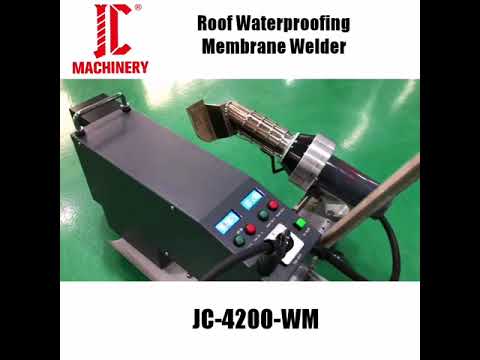 Description
Roof waterproofing membrane welder machine is high quality automatic hot air
welding machine; it is of new design and technology.
It can be applicable for overlap welding PVC、TPO、ECB、CSPE、EPDM and other polymer film materials.