JC-1800-ZTM Geomembrane Wedge Welder
Geomembrane Wedge Welder welds 0.2 mm – 2.00 mm thickness hot melting materials, which is specially designed for water conservancy, aquaculture, landfills, chemical mining, sewage treatment, roof constructions and other waterproof projects.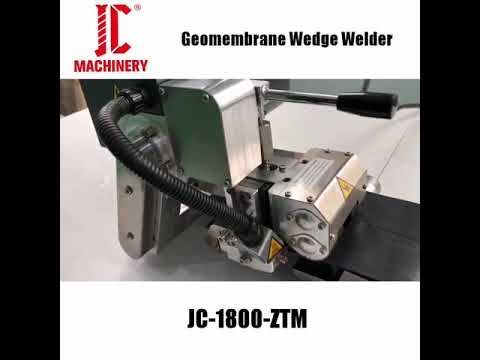 Advance intelligent digital control system.
Pressure Adjustment System
Pressure Adjustment System
Advanced "T" style jib design and pressure regulation structure.
Specials stainless steel pressure rollers with strong pressure force.
4. Heating System
Powerful metal hot wedge welder and special heating system design
Membrane Laying Structure
Two available models
Membrane laying way by one edge against other edge
Membrane laying way towards on the edge